ANNOUNCING: THE SHAPE OF RAIN PRE ORDER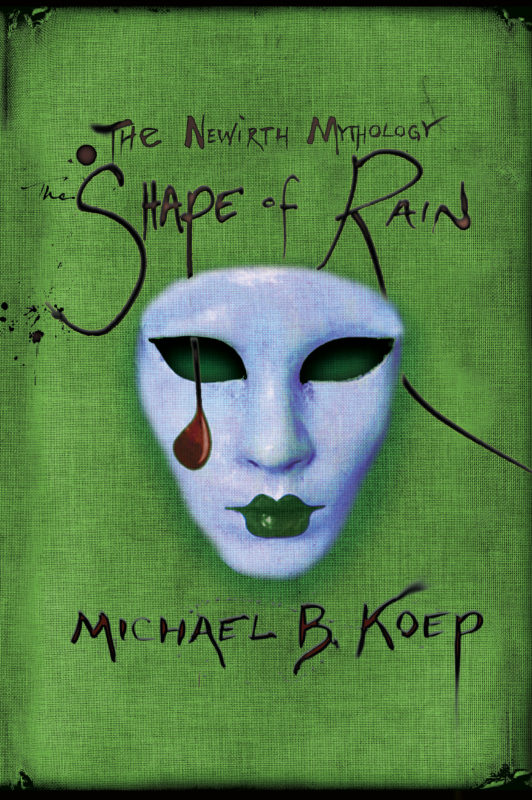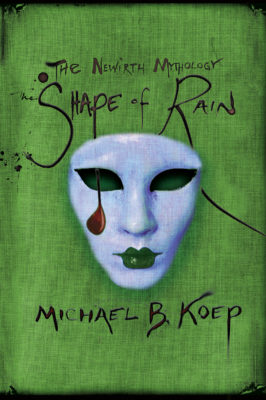 Will Dreamly Arts is pleased to announce the arrival of the third and final installment of The Newirth Mythology Trilogy, The Shape of Rain. The title is now available for PRE ORDER HERE.
Michael B. Koep's final installment in the Newirth Mythology Trilogy brings a psychologist face to face with his greatest fear: madness, while on the other side of the world a professor of mythology discovers the key that will restore him.
Discredited mythology professor Astrid Finnley believes gods and immortals once battled for a place in creation—for a place of their own on the earth. When she is summoned to a secret archaeological dig site in Northern Idaho to translate an ancient script, she uncovers an unthinkable nightmare—a woman buried alive for over a thousand years. Meanwhile, Loche Newirth's assassination is ordered to prevent him from rewriting history. But his former mentor Dr. Marcus Rearden wants him alive to torture, to command, to control. When Loche discovers his son is also a target, he flees, pursuing a lead that promises to end what his writing has started. Instead, the path vaults him back to the prehistory of his story—to a time when a venomous army of gods lay siege to the City of Immortals, and his little boy stands in the balance.
Infused with intrigue and mystery, steeped in rich atmospheres and celestial horrors, saturated with twists and delightful intricacies, Koep's offering is a final mythology for a rapidly evolving New Earth.
They Newirth Mythology Trilogy is a wholly original, imaginative and remarkably inventive approach to the thriller genre. Koep's final installment is a poetic, action packed and existential page-turner that will leave you haunted.